Ants, Bees, Genomes & Evolution
@ Queen Mary University London
Finding your way to our central London lab
Location
We are based in Queen Mary University of London's Mile End Campus [pdf map]. This is 20 minutes on a bicycle to Tower Bridge or Angel; 15 minutes walking to Victoria Park. Our contact information:
y.wurm [at] qmul.ac.uk
5.21, Fogg Building, Organismal Biology Department, School of Biological & Behavioural Sciences, Mile End Road, E1 4NS London, UK.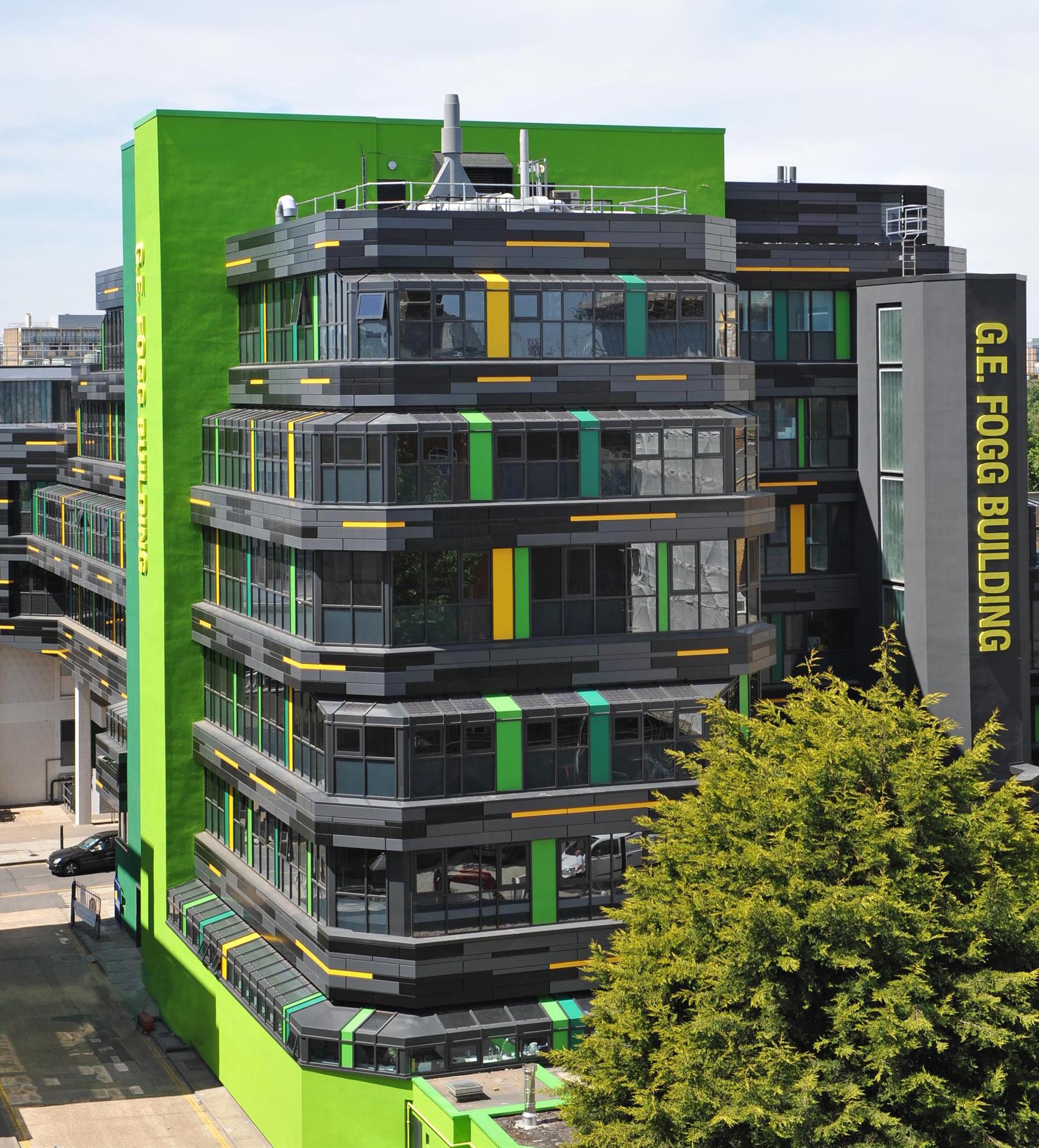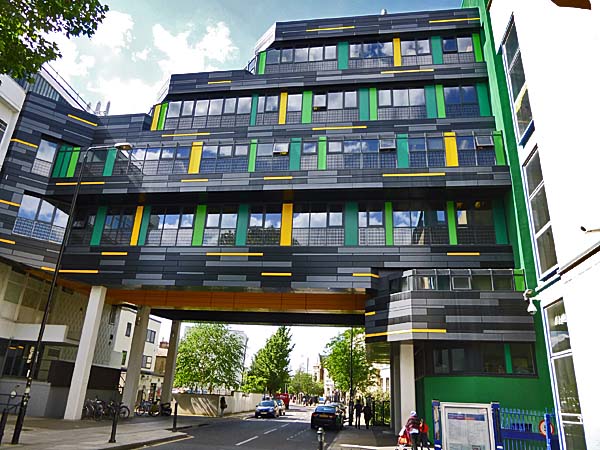 We are on the 5th floor of the recently-refurbished Fogg building
(yes, its green; left: view from East; right: view from Bancroft road).
Getting here
Citymapper and Google Maps work very well for the London public transport system (including for cycling).
By bicycle:

The safest & most pleasant ride is along Regent's Canal. Get off at Mile End (Lock 9.)

By tube/underground:

We're within 5-10 minutes walking distance from Stepney Green (Hammersmith & City line, District line) and Mile End (Central line, Hammersmith & City line, District line) tube stations. See map below.

By plane:

The easiest is to fly to London City Airport and take the DLR + tube to Stepney Green or Mile End (should take approx. 40 minutes total).

By car:

Park on Bancroft Road (you may need to pay). The Fogg building has a side door you should be able to get into.

By train:

If you arrive at "King's cross" or "St Pancras" (e.g. via Eurostar):

The easiest is to take the "Hammersmith & City line" to "Stepney Green" and continue walking East (i.e., away from the skyscrapers) for about 5 minutes (see map below). This line only runs once every 10 minutes or so.
If you are good at changing tubes, it can be faster to take the "Piccadilly" line (blue) south for two stops to "Holborn" and change there to take the "Central line" (red) east to Mile end station. Then walk West (i.e. towards central London) for 5 minutes (see map below).
Once your here:
In the Fogg building, take the elevator up to 1st floor reception and they will come get us.
Map of the area