Ants, Bees, Genomes & Evolution @ Queen Mary University London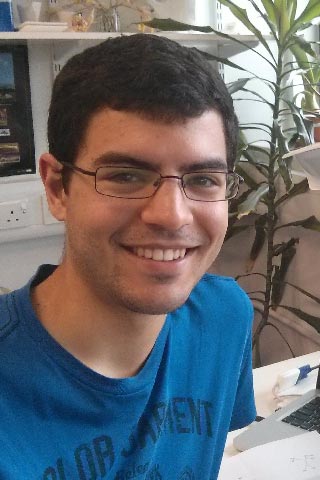 Research interests
Genome and chromosome evolution
Population genetics
Genetics of biodiversity
Skills and Experiences
Bioinformatics and R
Teaching experience at Queen Mary University of London (2013'2017) and at the Swiss Bioinformatics Institute (2016)
Conference presentations including Evolution (2014) the Population Genetics Group (2014-2016)
Co-organiser of the London Evolutionary Research Network (2014-2016)
Publications
The fire ant social chromosome supergene variant Sb shows low diversity but high divergence from SB. 2017. R Pracana, A Priyam, I Levantis, RA Nichols, Y Wurm. Molecular Ecology, doi: 10.1111/mec.14054.
Fire ant social chromosomes: Differences in number, sequence and expression of odorant binding proteins. 2017. R Pracana, I Levantis, C Martínez-Ruiz, E Stolle, A Priyam, Y Wurm. Evolution Letters, doi: 10.1002/evl3.22.
The genomic and phenotypic diversity of Schizosaccharomyces pombe. 2015. DC Jeffares, C Rallis, A Rieux, D Speed, M Převorovský, T Mourier, FX Marsellach, Z Iqbal, W Lau, TMK Cheng, R Pracana, M Mülleder, JLD Lawson, A Chessel, S Bala, G Hellenthal, B O'Fallon, T Keane, JT Simpson, L Bischof, B Tomiczek, DA Bitton, T Sideri, S Codlin, JEEU Hellberg, L van Trigt, L Jeffery, JJ Li, S Atkinson, M Thodberg, M Febrer, K McLay, N Drou, W Brown, J Hayles, REC Salas, M Ralser, N Maniatis, DJ Balding, F Balloux, R Durbin, J Bähler. Nature genetics, 47 (3): 235-241.